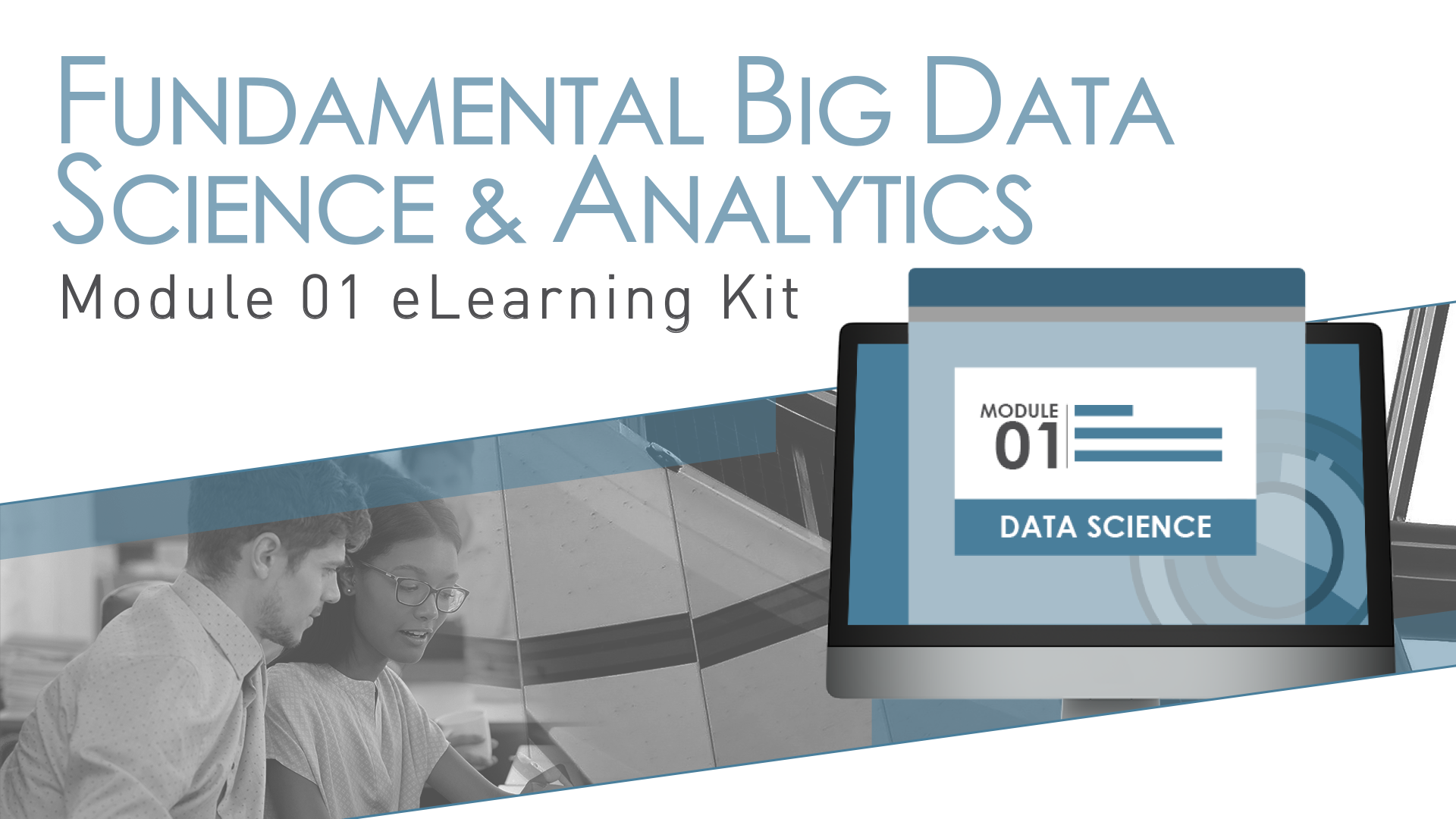 Data Science Academy eLearning Kit Module 01: Fundamental Big Data Science and Analytics
This foundational module establishes a basic understanding of fundamental data science, and explains Big Data from business and technology perspectives, including common concepts, models, benefits, challenges and adoption issues.
This eLearning kit will be provisioned within a business day of purchase. You will receive access details in a separate email.